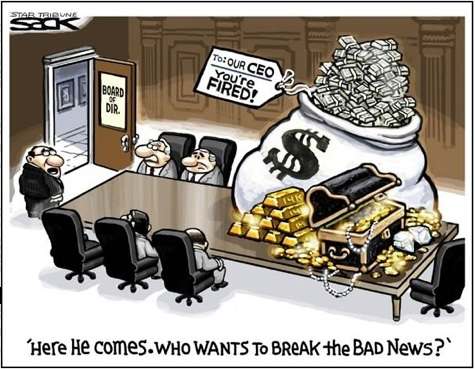 Ordinary Americans are angry but it seems that some people are angrier. Wall Street bankers are simply furious with the way the Obama administration has tried to rein in executive pay. Large bankers including the Bank of America have covered their ire with comments that these efforts may hurt the very organizations that the government wants to save.
According to the spokesperson of BoA, Scott Silvestri, "People want to work here but they want to be paid fairly." He added that the competition is identifying the top performers within the bank and luring them with fair-market compensation. Previously, BoA has received $45 billion worth of bailout funds from the US government.
Measures Taken by the Administration
The Treasury Department has slashed the pay rate for executives in ailing organizations such as the American International Group, Citigroup Inc., and the Bank of American by as much as 50 percent. Meanwhile, the Federal Reserve is also taking a tougher stance. It has recently announced stricter guidelines with regards to executive compensation.
Basically, it will be more reliant on risk management. These measures are aimed at controlling what the Obama administration refers to as "unchecked risk taking fueled by excessive pay." The cause of the financial crisis is, to a large extent, attributed to the $1.6 trillion in losses in the financial sector as well as the 7.2 million job cuts in the United States.
Even with new guidelines in place, the top positions in the bailed-out companies are still lucrative. Robert Benmosche, the chief executive of AIG, has received $10.5 million in compensation. He also assured employees that they won't be forced to return the money they've already collected. On the other hand, the Goldman Sachs Group set aside $11.4 billion for salary and bonuses for the first half of the year.
Related Articles: